Patricia E. Norris
Affiliated Faculty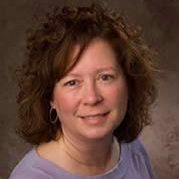 Gordon and Norma Guyer and Gary L. Seevers Chair in Natural Resource Conservation
Agricultural, Food, and Resource Economics
207 Natural Resources
517-432-4129
WEBSITE
https://www.canr.msu.edu/people/patricia_e_norris
---
BIOGRAPHY
Patricia Norris is the Gordon and Norma Guyer and Gary L. Seevers Chair in Natural Resources Conservation at Michigan State University. Her work involves an integrated program of teaching, research and extension focusing largely on issues of natural resource conservation and environmental policy. 
She has three degrees in agricultural economics: a BS from the University of Georgia, and an MS and PhD from Virginia Polytechnic Institute and State University. Prior to joining the faculty at Michigan State University in 1996 Norris held faculty appointments at Oklahoma State University and Virginia Polytechnic Institute and State University. 
Norris has conducted research and developed outreach programs addressing issues in soil conservation, water quality, groundwater management, wetland policy, land markets, land use conflicts, and farmland preservation. In her extension work, she has focused largely upon natural resource policy issues, working with private resource owners, local governments, and state and federal agencies as they address the needs for and impacts of institutional change. Norris is the author of the book Achieving Nutrient and Sediment Reduction Goals in the Chesapeake Bay. Her work has also been published in journals including the Journal of Great Lakes Research, Land Economics, the Journal of Ecological Economics, and the Journal of Extension.
---
AREA OF EXPERTISE
Natural Resource Economics
---