ESPP Fall Research Symposium 2022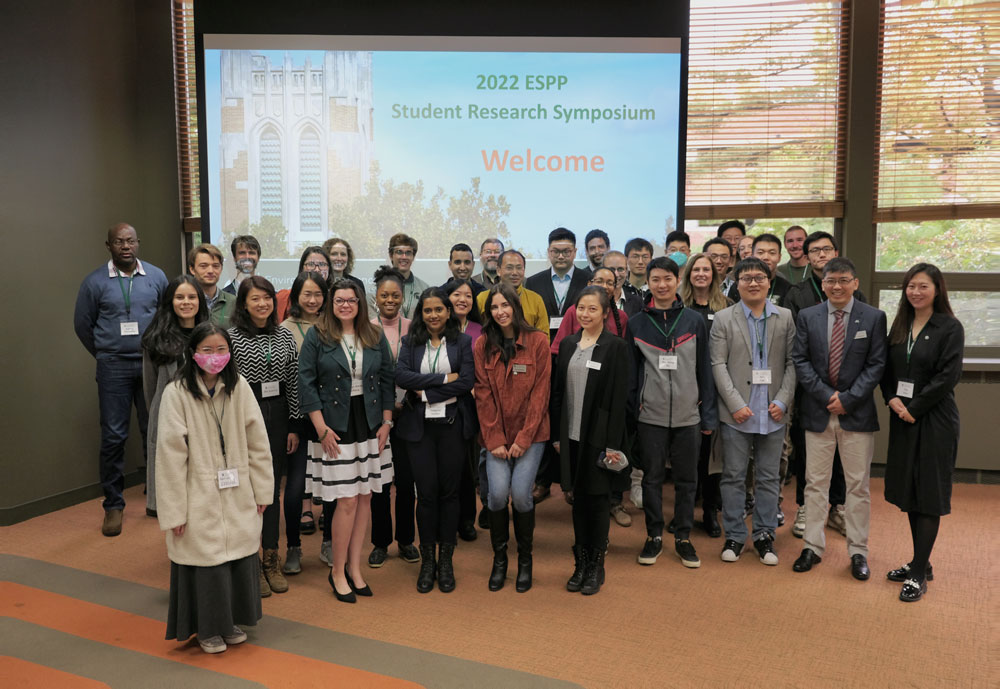 The 2022 Environmental Science and Policy Program's Fall Student Research Symposium was held on Monday, October 17, 2022, from 8:30 AM - 1:00 PM in the Lincoln Room at the Kellogg Hotel and Conference Center on the campus of Michigan State University in East Lansing, MI. 
Keynote Speakers
We were pleased to welcome Dr. Jianguo "Jack" Liu and Dr. Stephen Gasteyer as our featured plenary speakers and had quite a number of engaging research presentations from ESPP and other MSU students.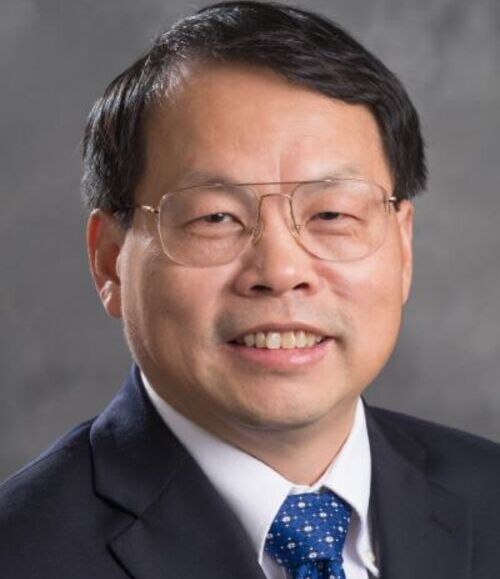 Dr. Jianguo "Jack" Liu
Rachel Carson Chair in Sustainability

Director of the Center for Systems Integration and Sustainability
A human-environment scientist and sustainability scholar, Jianguo "Jack" Liu holds the Rachel Carson Chair in Sustainability, is University Distinguished Professor at Michigan State University and serves as director of the Center for Systems Integration and Sustainability.
Liu takes a holistic approach to addressing complex human-environmental challenges through systems integration, such as the integration of ecology with social sciences, policy and advanced technologies. He is particularly keen to connect seemingly unconnected issues, for example, telecoupling, divorce and environmental sustainability. His work has been published in journals such as Nature and Science and has been widely covered by the international news media.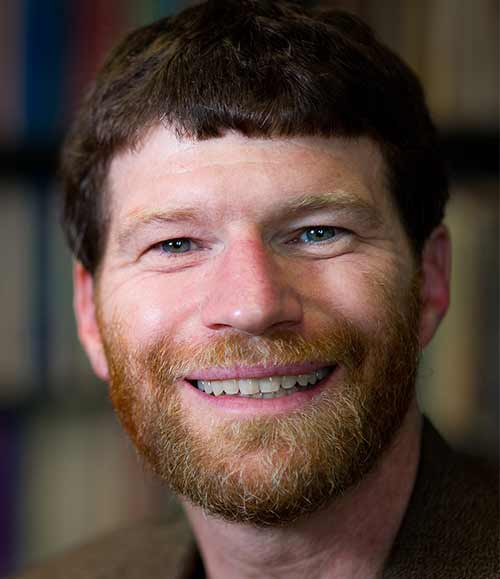 Dr. Stephen Gasteyer
Associate Professor

MSU Department of Sociology
Dr. Stephen P. Gasteyer is an Associate Professor of Sociology at Michigan State University. His research focuses on community development, environmental justice, and the political ecology of landscape change, with specific attention food, energy, water, and public health. Recent research has addressed the food access and impacts urban greening in small US cities, alternative energy and community action, environmental equity in access to water and sanitation, and water governance.  Dr. Gasteyer was a 2015-16 Fulbright Scholar at Birzeit University, Ramallah, Palestinian territories. Dr. Gasteyer's previous positions include: assistant professor of Human and Community Leadership Development at the University of Illinois (2005-2008); Research and Policy Director at the Rural Community Assistance Partnership in Washington, DC (2002-2005); research consultant on issues of global water governance (2001-2002); UNAIS project worker on Agroecosystem research at the Applied Research Institute Jerusalem, and the Palestine Institute for Arid Lands and Environmental Studies, Palestinian territories (1993-1996); Program Associate for the Committee on Sustainable Agriculture, World Resources Institute (1991-1993).  He was a Peace Corps Volunteer in Mali from 1987 through 1990. He received a BA from Earlham College in 1987, and a Ph.D. in Sociology from Iowa State University in 2001. 
Schedule: Click here for the program for this past event. 
Symposium Sponsors
We are grateful to our sponsors and supporters for making this event possible. The 2022 Student Research Symposium was sponsored and supported by
The Environmental Science and Policy Program

College of Social Science

College of Agriculture and Natural Resources

The Graduate School

Fate of the Earth Endowment
Student Research Presentations