Raechel Portelli
Affiliated Faculty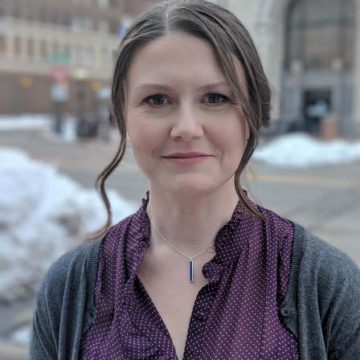 Geography, Environment, and Spatial Sciences
234 Geography
517-353-0308
WEBSITE
https://geo.msu.edu/directory/portelli-raechel.html
---
BIOGRAPHY
Raechel Portelli received her Ph.D. in Geography from Pennsylvania State University (2014), and a M.S. Geography degree from the University of Idaho (2010). She has two bachelor's degrees, a B.S. in Physical Geography, University of Idaho (2009) and a B.S. in Environmental Science (2009). She joined the Department of Geography, Environment, and Spatial Science in 2014.
---
AREA OF EXPERTISE
Dr. Portelli's research addresses the cognitive processes that guide human interpretation of remote sensing data. She utilizes cognitive science methods, archival research, and Geographic Object-Based Image Analysis in her work. Her big picture questions include:
What cognitive differences exist between expert image analysts and non-experts?
How do differences in image, environment, user, and task characteristics affect remote sensing data use?
How do we translate cognitive models into remote sensing analysis workflows?
---