Edmund McGarrell
Affiliated Faculty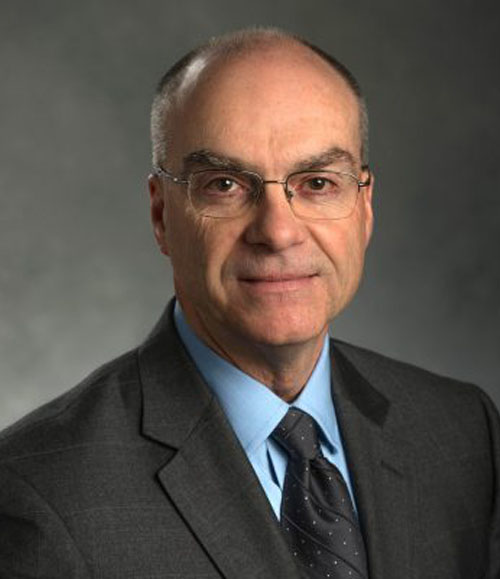 441 Baker Hall
517-355-6649
WEBSITE
https://cj.msu.edu/directory/mcgarrell-edmund.html
---
BIOGRAPHY
Dr. Ed McGarrell's primary research interest is in communities and crime and the development of evidence-based strategies for violence reduction. Since 2002 he has led an MSU team that has served as the national research partner for the U.S. Department of Justice's Project Safe Neighborhoods (PSN) program.  This has involved research on gun, gang, and drug-related crime and the impact of  PSN as well as the provision of research-based training and technical assistance to PSN task forces coordinated by the 93 U.S. Attorney's Offices across the country.
Additionally, McGarrell and colleagues are working with criminal justice officials and community partners in Detroit (Ceasefire, PSN, Innovations in Policing, Police-Prosecution Innovation) and Genesee County (School Climate and Safety), as well as cross-city research on firearms violence and sentinel event reviews.  McGarrell is Director of the Michigan Justice Statistics Center that serves as Michigan's Statistical Analysis Center.  The Center works directly with the Michigan State Police and other state and local stakeholders.  His research is currently supported by the Bureau of Justice Assistance, Bureau of Justice Statistics, and National Institute of Justice.
McGarrell is a 2017 recipient of the William J. Beal Outstanding Faculty Award from Michigan State University.  He received the Distinguished Achievement Award in Evidence-Based Crime Policy from the Center for Evidence-Based Crime Policy, George Mason University; the Distinguished Scholar Award from the Division of Policing, American Society of Criminology; the O.W. Wilson Award, from the Police Section, Academy of Criminal Justice Sciences; and the Mentor Award from the Academy of Criminal Justice Sciences.
---
AREA OF EXPERTISE
Communities and crime
Evidence-based strategies for violence reduction
Project Safe Neighborhoods
Michigan Justice Statistics Center
---